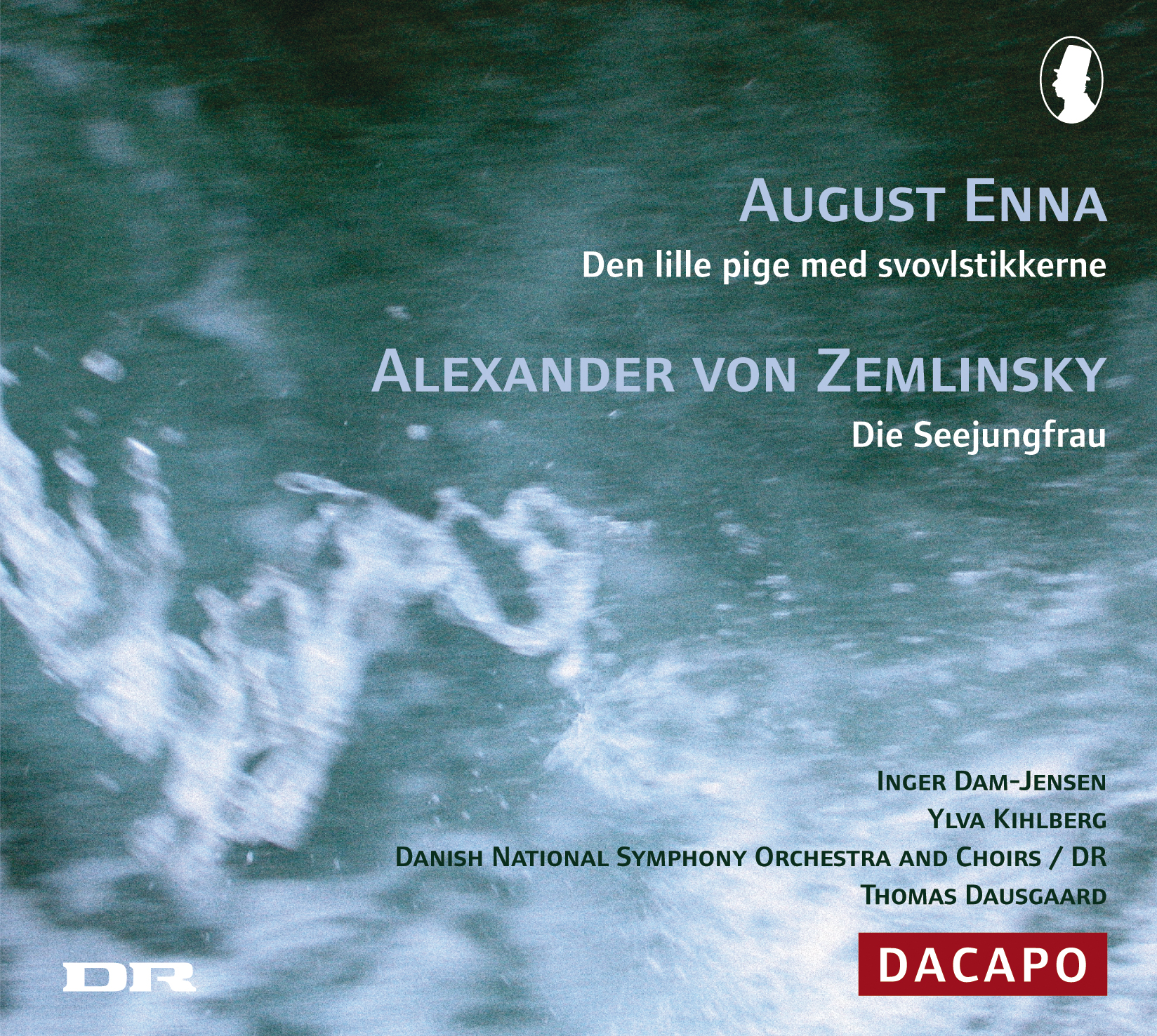 Zemlinsky: Die Seejungfrau & Enna: The Little Match Girl
Performing with: Inger Dam-Jensen (soprano) & Ylva Kihlberg (soprano); Danish National Childrens' Choir, Danish National Choir & Danish National Symphony Orchestra
Enna's style recalls the child's-eye world of Humperdinck's Hänsel and Gretel (1893), growing more Straussian and opulent for the drama's climactic stages. …this performance – virtually a monodrama for the marvellous Inger Dam-Jensen – is excellent in all respects.
An appropriately magical and rewarding disc.
About
When the bicentenary of the birth of the Danish fairytale writer Hans Christian Andersen was celebrated in 2005, the and its chief conductor were at the forefront with a magnificent musical celebration. This CD release testifies to the meeting between Andersen's immortal storytelling art and the two Late Romantic composers and , who drew musical inspiration around 1900 from two of the storyteller's best loved tales.
TRACKLISTING
August Enna
Den lille pige med svovlstikkerne (The Little Match Girl) (1897)
1. Prelude 5:28
2. Chorus: Hvilken trængsel, hvor man larmer! (Oh what thronging, and what noises!) 1:54
3. Marie: Køb blot et bundt! (Buy but one box!) 4:49
4. Marie: Åh, hvor jeg dog fryser (Oh, how I am shivering!) 3:04
5. The Young Lady: Pandeben, godt det gror (Little brow, tiny now, But in time 'twill spread and grow) 2:11
6. Marie: Åh nej, åh nej, nu gik det bort ('Tis gone, 'tis gone, the lovely dream!) 1:03
7. Chorus. The Watchmen: Hør vægter, klokken er slagen tolv! (Hear ye, people, just has the clock struck twelve!) 1:52
8. Marie: Nu gik de bort! Oh, tag mig med! (Now they've gone away! Oh take me with you!) 2:03
9. Chorus. Marie and children: En, to, tre, nu skal I bare se! (One, Two, Three, now you shall see!) 1:43
10. Marie: De mange lys blev pustet ud (The many lights, they've all gone out) 2:55
11. Marie: Mor! – Mor! – Hvor er du henne? (Mother! Mother! Where art thou, mother?) 6:07
12. Chorus: Barn Jesus i en krybbe lå (The Christ-child in the manger lay) 1:56
Alexander von Zemlinsky
Die Seejungfrau (1902-03)
13. I. Sehr mässig bewegt 14:26
14. II. Sehr bewegt, rauschend 12:32
15. III. Sehr gedehnt, mit schmerzenvollem Ausdruck 13:08
LISTEN ON SPOTIFY