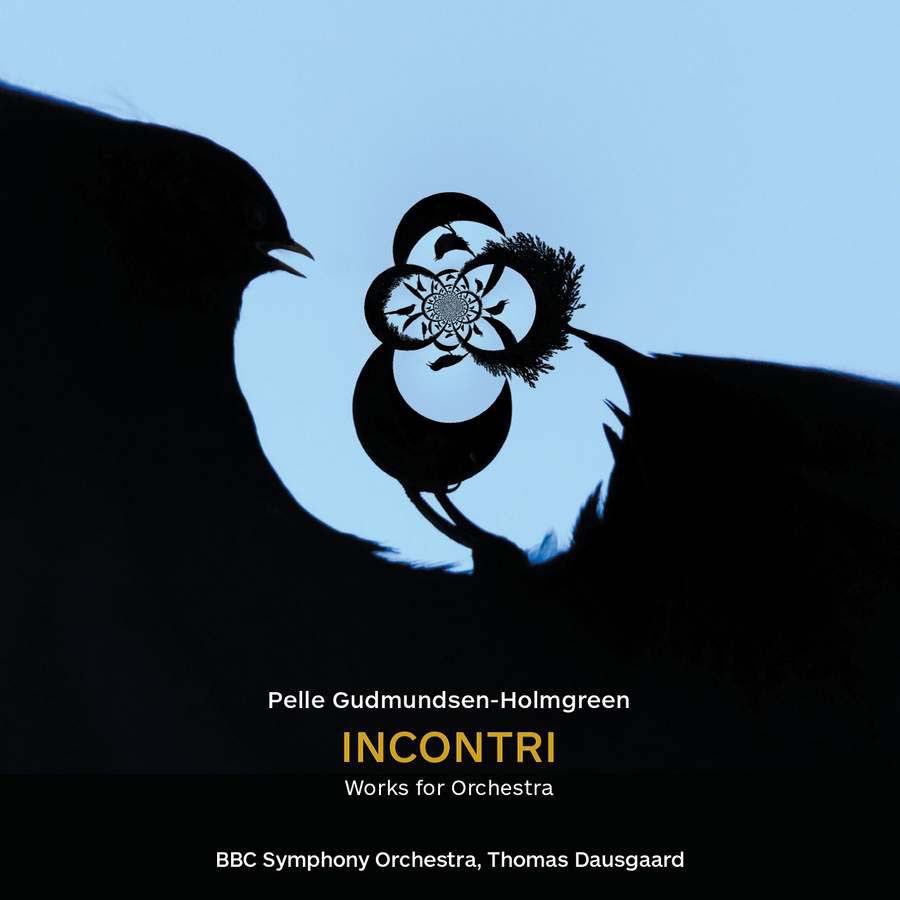 Gudmundsen-Holmgreen: Incontri
Performing with: BBC Symphony Orchestra
Pelle Gudmundsen-Holmgreen was a distinctive voice. These performances from Thomas Dausgaard and the BBC Symphony Orchestra could not be bettered. The recordings are all tip top and there are excellent booklet notes from Andrew Mellor…this is a stunning new release from Dacapo.
About
The concept of musical meetings – in Italian "incontri" – is a common denominator in the three orchestral pieces by Pelle Gudmundsen-Holmgreen on this CD, recorded in the presence of the composer by the BBC Symphony Orchestra and conductor Thomas Dausgaard. The fantastic hallucinogenic landscape of the title work, presented here in a live recording from the BBC Proms 2012, meets the pulsating irony of the two modern classics Symphony, Antiphony and Mirror II – all three works reflecting the composer's lifelong fascination with the absurd.
Pelle Gudmundsen-Holmgreen was one of the most striking composers from northern Europe over the past half century – a unique personality and a major figure in Danish musical life, even though he considered himself to be an outsider.
He was born in 1932 and had his debut as a composer in 1955. In his early works, Gudmundsen-Holmgreen was inspired by such figures as Nielsen, Bartók and Stravinsky. Around 1960, he became a leading figure within 'the new simplicity': laconic music which nevertheless, in Gudmundsen-Holmgreen's hands, could be extremely ambiguous. Equivocality and a provocative absurdity are recurrent features of his production. As he himself formulated it: 'I often write music that cannot make up its mind, and that is deliberate.'
The material in Pelle Gudmundsen-Holmgreen's music was often extremely restricted. Motifs and sound elements are repeated and displayed without mercy, since confrontation for him was artistically speaking the salt of life. This led both to violent clashes and to completely static, eventless modes of expression.
TRACKLISTING
Gudmundsen-Holmgreen: Mirror II
1. I.
2. II.
3. III.
4. IV.
5. V.
6 .VI.
Gudmundsen-Holmgreen: Symphony-Antiphony
7. Symphony
8. Antiphony I.
9. II.
10. III.
11. IV.
12. V.
13. VI.
14. Gudmundsen-Holmgreen: Incontri
LISTEN ON SPOTIFY