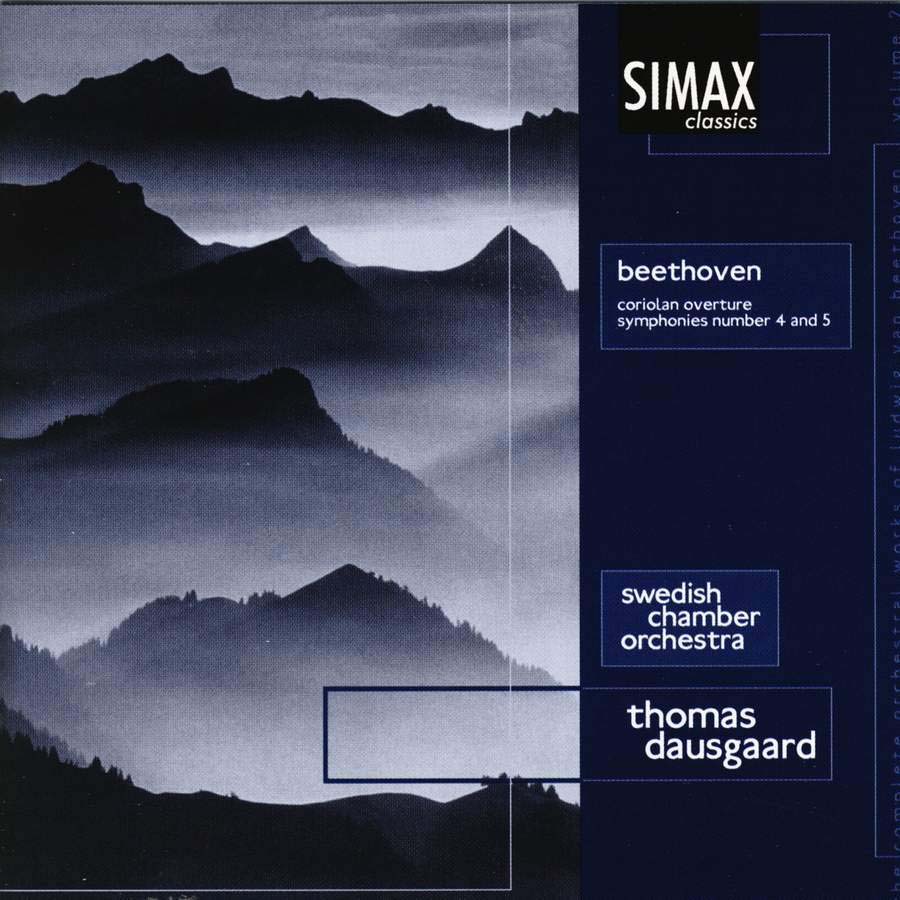 Beethoven – Complete Orchestral Works Volume 1
Performing with: Swedish Chamber Orchestra Örebro
It's a long time since I've enjoyed a new recording of the Fourth as much as this.
About
Breathtaking Beethoven symphonies
Here is vol. 2 of the Simax Classics' Beethoven-series with the Swedish Chamber Orchestra and Thomas Dausgaard. The first release, symphonies 1&2 + Ritterballet, was hailed as something of a sensation. This is not something to be taken for granted when presenting the very core of repertoire from western art music. But the intentions with this series have been very clear: both orchestra and conductor want to bring something fresh into the tradition, building on the Bärenreiter Urtext Edition by Jonathan del Mar. This is the first new edition of Beethoven's symphonies for 130 years and represents the result of many years' research, to give us the music exactly at written by Beethoven.
The fourth symphony, finished in 1806, is among the more classical symphonies by Beethoven. The Coriolan overture was inspired by the play by Heinrich Collins on the roman tragic hero Gaius Marcius Coriolanus. In his fifth symphony Beethoven creates what is to become the very icon of the classical tradition.
TRACKLISTING
Beethoven: Symphony No. 4 In B-Flat Major, Op. 60.
1. 1. Adagio – Allegro Vivace
2. 2. Adagio
3. Allegro Molto E Vivace (Trio: Un Poco Meno Allegro)
4. 4. Allegro Mo Non Troppo
5. Beethoven: Colorian Overture, Op. 62. Allegro Con Brio
Beethoven: Symphony No. 5 in C minor, Op. 67:
6. 1. Allegro con brio
7. 2. Andante Con Moto
8. 3. Allegro
9. 4. Allegro
LISTEN ON SPOTIFY