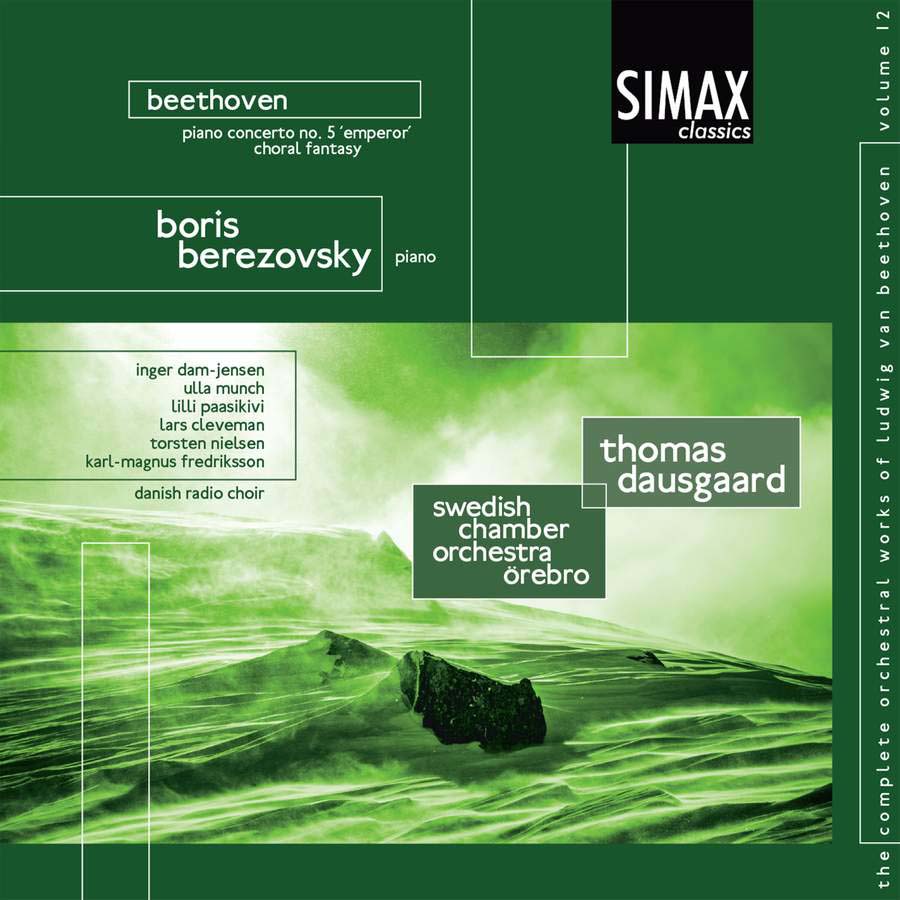 Beethoven: Piano Concerto No. 5 'Emperor' & Choral Fantasy, Op. 80
Performing with: Boris Berezovsky (piano); Swedish Chamber Orchestra Örebro
The Choral Fantasy is a fascinating work in its own right: an amalgam of concerto, variations and cantata…[this is] as fine a performance as you are likely to find
About
The twelfth and final volume of Beethoven's Complete Orchestral Works in Simax's edition – a pairing of the 'Emperor' Concerto and the Choral Fantasy – by Thomas Dausgaard, Boris Berezovsky and the Swedish Chamber Orchestra finds all the musicians on top form.
Though close to each other in date, the two works on this disc, which are the last in which Beethoven wrote for piano and orchestra together, are in other respects quite dissimilar. The Fifth Piano Concerto known (almost exclusively within the English-speaking world, incidentally) by the nickname of the 'Emperor' was Beethoven's last completed work in the genre. It is a standard piano concerto, or so it seems to listeners today, because it was uniquely influential in defining the form for the next 100 years. To its first audiences it must have seemed highly individual and even idiosyncratic.
The Choral Fantasy, on the other hand, appears an unorthodox, even unique conception, much freer in form, as befits the title "fantasy" which Beethoven chose for it. Yet both are entirely characteristic of the composer in their deployment of a structure that served the purposes of the content of the work itself to its greatest advantage.
TRACKLISTING
Beethoven: Piano Concerto No. 5 in E flat Major "Emperor"
1. I Allegro
2. II Adagio un poco mosso
3. III Rondo: Allegro
4. Fantasia in C minor for piano, soloists, chorus and orchestra
LISTEN ON SPOTIFY