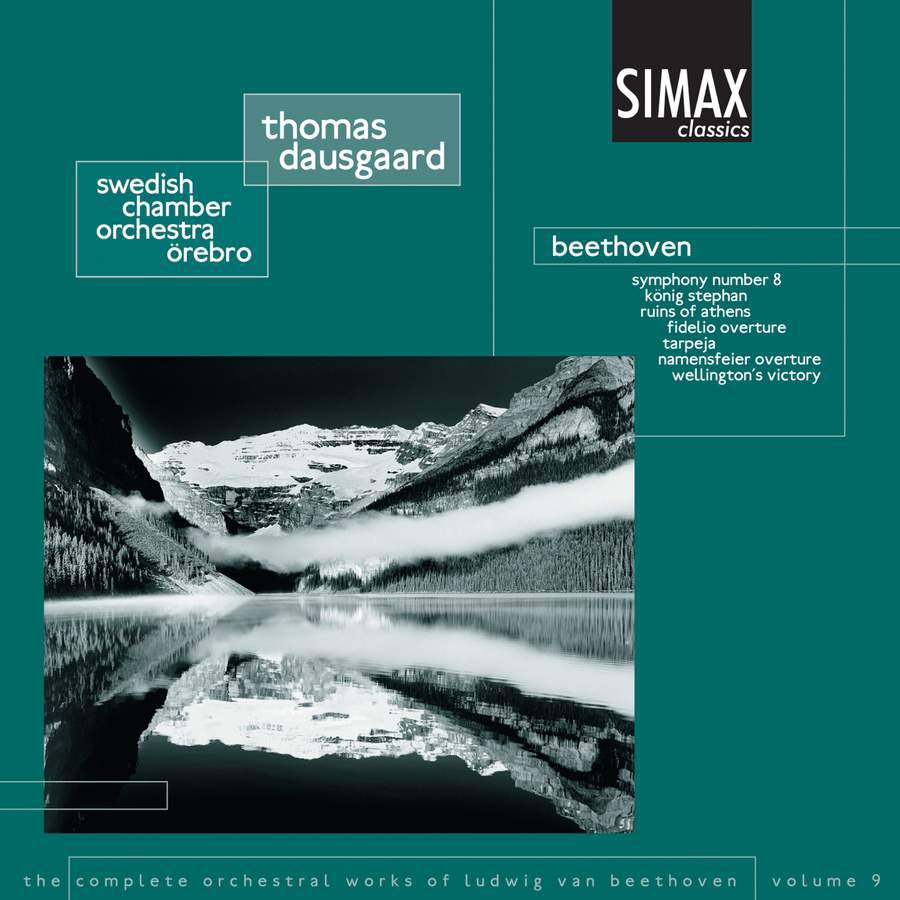 Beethoven – Complete Orchestral Works Volume 9
Performing with: Swedish Chamber Orchestra Örebro
Thomas Dausgaard's Beethoven Eighth crackles with life and makes an enthusiastic play for the score's zanier elements, such as the syncopated accents near the beginning of the first movement's development section… Warmly drawn horns sit happily at the centre of the Menuetto and the finale has a finely tensed feel to it, keenly played with cut-glass tremolandos.
About
Beethoven in a Porsche!
A united international 'corps de critique' follow this series with enthusiasm. Vol. 5 was selected best recording ever of the triple concerto by BBC Music Magazine 'Building a Library' – needless to say in strong competition. Vol. 9 brings the fresh approach to both score and sound further into the complete works by the very icon of classical music.
Number 8 is the shortest and most classically constructed of Beethoven's symphonies. It bursts with humour and energy – and written with an unusual concentration and economy, it remains one of Beethoven's most vital and characteristic expressions. So-called 'battle pieces' were quite common at this period, but Beethoven's contribution to the genre is more ambitious than most. The success of Wellington's Victory, or the Battle of Vittoria, gave a boost to Beethoven's fame in England.
TRACKLISTING
Beethoven: Symphony No. 8 in F major, Op. 93
1. Allegro vivace e con brio
2. Allegretto scherzando
3. Tempo Di Menuetto
4. Allegro Vivace
Beethoven: Music for Kotzebue's "König Stephan" Op. 117
5. Overture
6. Sigesmarch
7. Geistlicher Marsch
8. Beethoven: The Ruins of Athens Overture, Op. 113
9. Beethoven: Turkish March (from The Ruins of Athens)
10. Beethoven: Leonore Overture No. 3, Op. 72b
11. Beethoven: Introduction to Act 2 (Tarpeja, WoO 2)
12. Beethoven: Triumphal March for Kuffner's "Tarpeja" WoO 2a
13. Beethoven: Zur Namensfeier overture, Op. 115
Beethoven: Wellington's Victory, Op. 91 (Battle Symphony)
14. English Drums, Etc.
15. French Drums, Etc.
16. Battle
17. Victory
LISTEN ON SPOTIFY