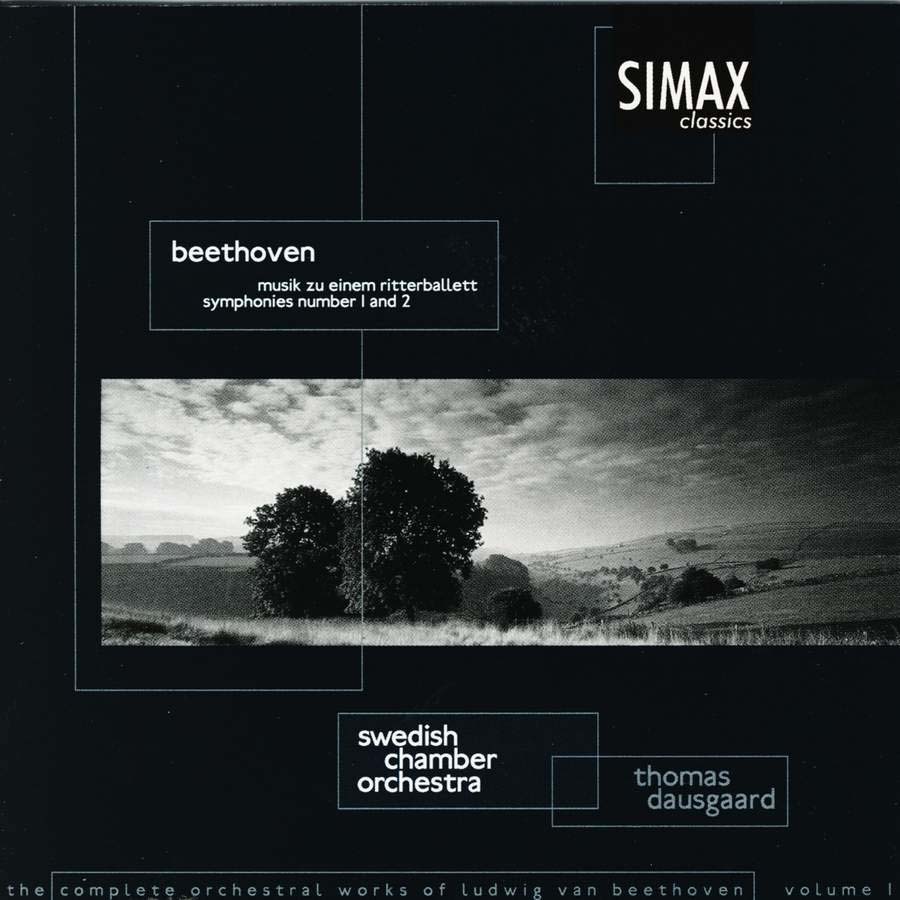 Beethoven – Complete Orchestral Works Volume 1
Performing with: Swedish Chamber Orchestra Örebro
Dausgaard leads extremely appealing performances of both the ballet and the symphonies… Simax has given Dausgaard exemplary recorded sound.
About
Complete Beethoven Orchestral Works: Vol. 1
The first release in a truly spectacular series from Simax Classics. Thomas Dausgaard, Chief Conductor of the Swedish Chamber Orchestra, has started a procjet which will continue for more than five years. Based on the new Bärenreiter Urtext Edition, edited by Jonathan Del Mar, Dausgaard and the SwCO are recording the complete orchestral works by the great master.
First off the blocks is Musik zu Einem Ritterballett, a relatively unknown work from the young Beethoven, although some of the features we know so well are there already. The two first symphonies are performed by orchestra and conductor with a compelling enthusiasm. The compact ensemble, 38 musicians, suits the repertoare perfectly, and gives the audience a chance to come even closer to the music by Beethoven.
TRACKLISTING
Beethoven: Muzik Zu Einem Ritterballett, Woo 1.
1. Marsch
2. Deutscher Gesang
3. Jagdlied
4. Romanze
5. Kriegslied
6. Trinklied
7. Deutscher Tanz
8. Coda
Beethoven: Symphony No. 1 In C Major, Op. 21.
9. Adagio Molto – Allegro Con Brio
10. Andante cantabile con moto
11. Menuetto: Allegro Molto E Vivace
12. Adagio – Allegro Molto E Vivace
Beethoven: Symphony No. 2 In D Major, Op. 36.
14. Adagio – Allegro Con Brio
15. Larghetto
16. Scherzo: Allegro
17. Allegro Molto
LISTEN ON SPOTIFY