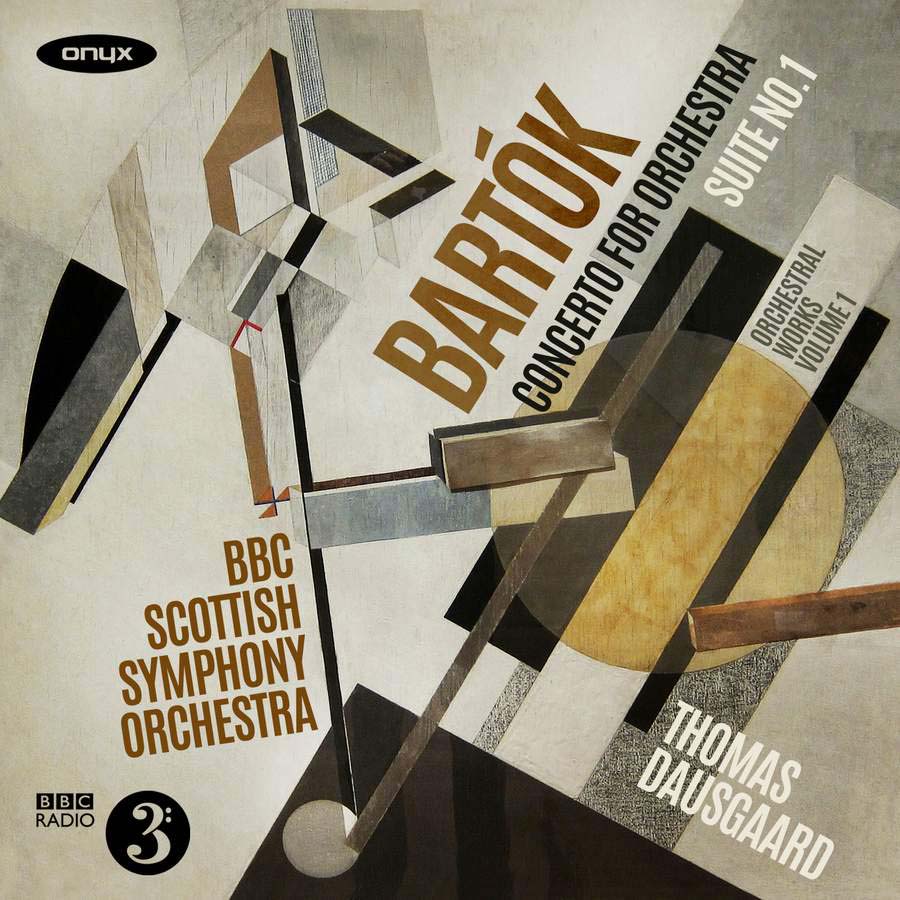 Bartók: Suite No. 1 & Concerto for Orchestra
Performing with:  BBC Scottish Symphony Orchestra
Dausgaard pays acute attention to Bartók's markings, accentuating the seriousness of the Concerto's opening movement and the cheekiness of the Giuoco delle coppie, with its parade of instrumental duets…[His] care with both works pays off and augurs well for subsequent volumes.
Dausgaard and the BBC Scottish Symphony Orchestra make a convincing case for this sometimes disorientating piece [Suite No. 1], with plenty of drive and contrast, plus consistently well-defined characterisation. The Concerto for Orchestra is played with tremendous relish…Recorded sound quality is sympathetic and clear, enabling the detailed writing to be heard without resonant overkill.
About
Volume one in a series of albums covering Bartok's major works for orchestra.
Conductor Thomas Dausgaard writes "To celebrate the great scope and stylistic variety in Bartok's works, this new series of his orchestral works aims at bringing together on each disc two or more stylistically contrasting works. Whether inspired by impressionistic or late romantic music, by Gypsy music as heard on the streets of Budapest, peasant music from Hungary and Eastern Europe, Arabian music around the Mediterranean, or is a synthesis of many influences towards the end of his life, Bartok's music speaks to us with an irresistible vitality, passion, humour and compelling seriousness. No more so than in this album's youthfully exuberant Suite no 1 (here in its uncut original version (1st time on record) and his last completed orchestral work, concerto for orchestra (in this performance incorporating his final changes), where remarkably he returns to the five movement structure of the 1st Suite."
TRACKLISTING
Bartók: Suite No. 1, Op. 3, BB. 39, Sz. 31
1. I. Allegro vivace
2. II. Poco adagio
3. III. Presto
4. IV. Moderato
5. V. Molto vivace
Bartók: Concerto for Orchestra, BB 123, Sz.116
6. I. Introduzione (Andante non troppo – Allegro vivace)
7. II. Giuoco della coppie (Allegretto scherzando)
8. III. Elegia (Andante, non troppo)
9. IV. Intermezzo interrotto (Allegretto)
10. V. Finale (Pesante – Presto)
LISTEN ON SPOTIFY